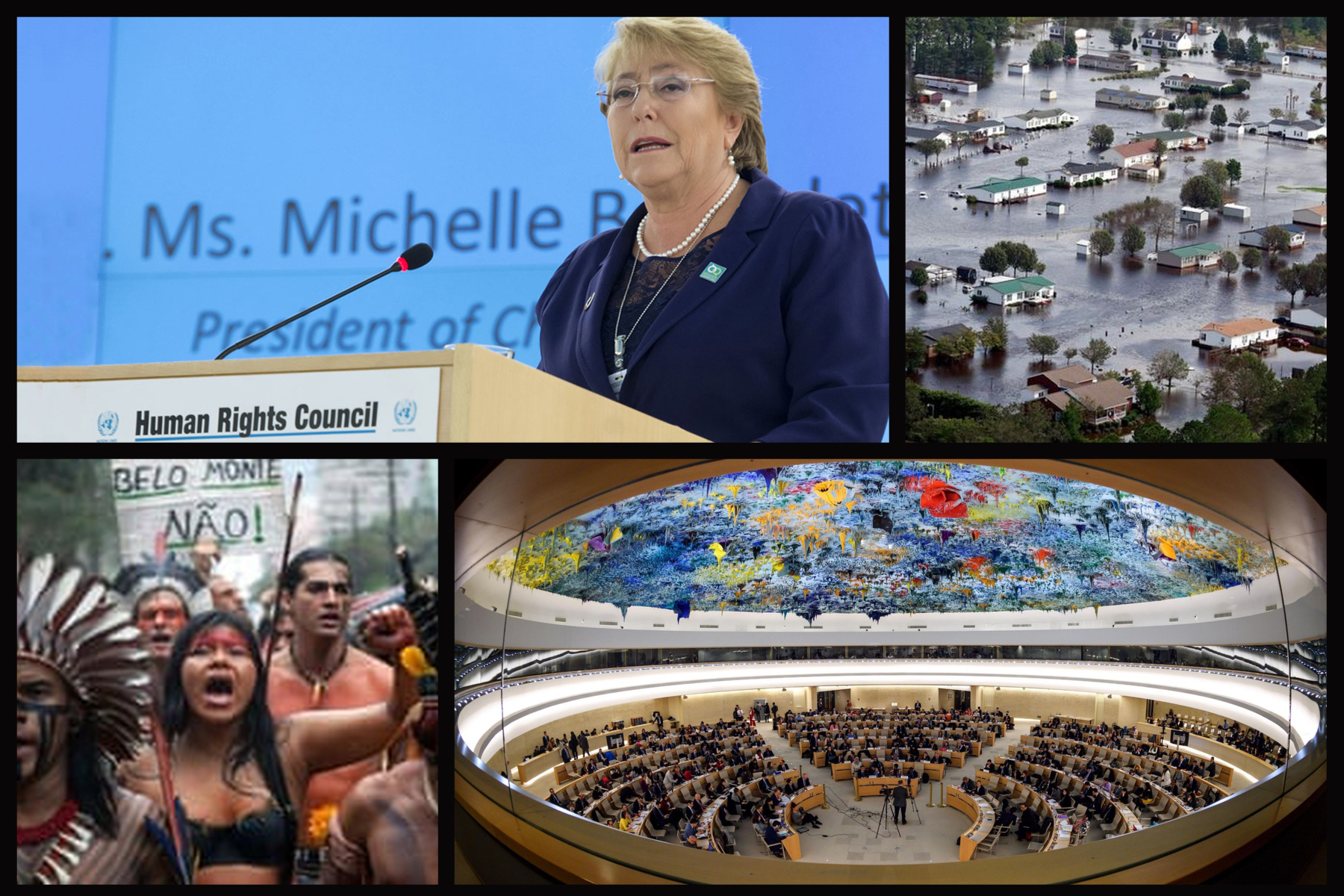 Opening of the 42nd Session of the Human Rights Council
 The 42ndSession of the Human Rights Council of the United Nations started in Geneva on the 9thof September, and will finish on September 27. During this period, there will be debates, several reports from the Special Procedure mandate-holders as well as side events on different human rights issues with special emphasis on indigenous people's rights.
The UN High Commissioner for Human Rights, Michelle Bachelet, identified several challenges confronting us today. In particular, she highlighted how climate change is becoming a global threat to human rights. In fact, according to the World Health Organization (WHO) climate change will approximately cause 250,000 deaths per year between 2030 and 2050 due to heat stress, malnutrition, illness, etc. As such, this global situation will impact the institutional, political, social and cultural fabric of every State. Therefore, Ms. Bachelet appealed to each State to promote the rights of all to a healthy and sustainable environment by protecting those affected by climate change.
In particular, the High Commissioner outlined five key points in the action towards fighting against climate change:
Firstly, climate change undermines rights, development and peace. She pointed out vulnerable regions such as the Sahel, Burkina Faso, Mali and Niger.
Secondly, effective climate action requires broad and meaningful participation of people living in vulnerable areas.  It is essential that the rights of all indigenous people be protected, including their right to participate in the process of shaping environmental public policies. In several cases, development and finance institutions have implemented climate change actions but have harmed the rights of indigenous people and local communities. Ms. Bachelet urged States to establish human rights safeguards with participation and access to information and justice.
Thirdly, we must better protect those who defend the environment. It is necessary that States protect environmental defenders, particularly those who are attacked in Latin America, for defending the rights of indigenous people.
Fourthly, those most affected areas are leading the wayand must be protected because they, especially the small island nations, bear the worst catastrophic effects of climate change.
Lastly, business will be crucial to climate action.Companies have a big responsibility to respect human rights in keeping with the UN Guiding principles on Business and Human Rights. This calls for policy coherence at the national and international level.
The High Commissioner underlined as well other country-situations with specific human rights issues, such as those occurring in the Democratic Republic of the Congo, Gaza, Nicaragua, Ukraine, Venezuela, Yemen, Sudan, Zimbabwe, Tanzania, Burundi, South Africa, China, India, Pakistan, Myanmar, Cambodia, Afghanistan, Syria, Occupied Palestinian Territory, Algeria, US Mexico and Central American countries, Kazakhstan and the Russian Federation. These violations are related to extrajudicial killings, enforced disappearances, arbitrary arrests and detentions, xenophobic violence, sexual violence, military escalation, rights violations and abuses to migrants. She urged the respective governments into action.
Finally, Michelle Bachelet concluded her statement by acknowledging that there have been many achievements in this matter but there are also new struggles and challenges that still need to be fought.
The complete text of the High Commissioner's speech can be found here