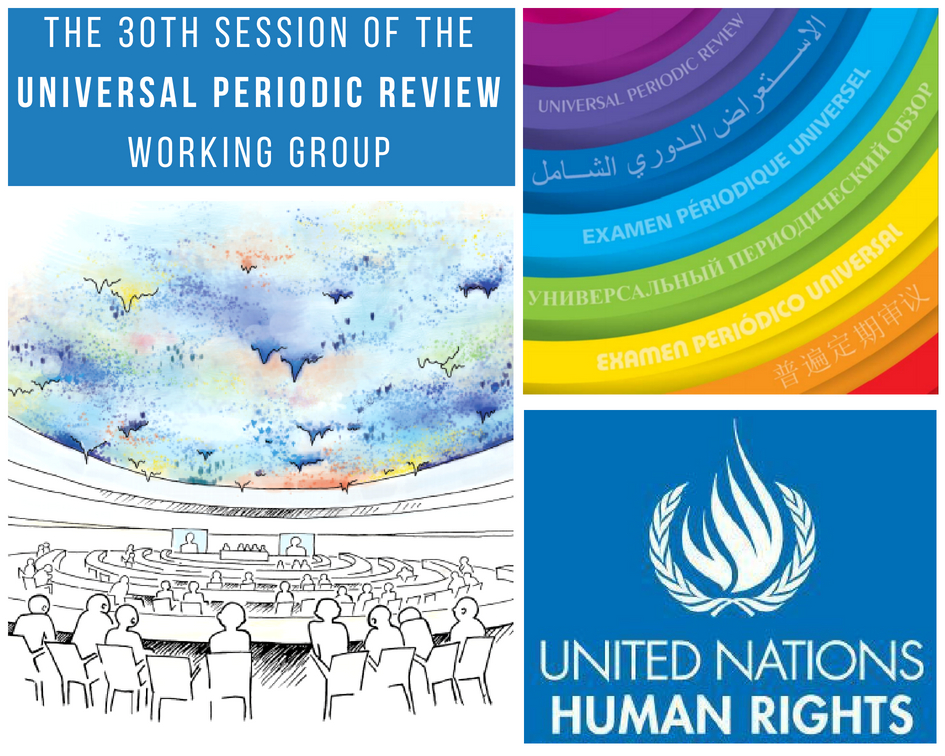 The 30th session of the Universal Periodic Review Working Group: focus on Colombia
The 30th Session of the Universal Periodic Review (UPR) Working Group concluded on 18th May 2018. It was held from the 7th to the 18th of May, at Palais des Nations in Geneva where it reviewed the human rights situation on the ground of 14 States. The UPR is a mechanism of the Human Rights Council which reviews the human rights situation of each of the 193 UN Member States once every four years and a half. It provides an opportunity for all States to declare what actions they have taken to improve the human rights situations in their countries and which recommendations they will have to implement before the next review. IIMA attended the UPR of Burkina Faso, Germany, Colombia, Canada, and the Russian Federation. Five States where the Salesian Sisters directly work. In particular, IIMA in collaboration with VIDES International, presented a joint UPR submission on Colombia, based on information provided by local human rights defenders on the ground.
During the UPR session of Colombia, the Member States commended the Government for the adoption of the National Strategy for Guaranteeing Human Rights 2014-2034. However, many Member States voiced their common concerns in their recommendations regarding the situation of children, young people, and women in Colombia.  These concerns were also stated by IIMA and VIDES International in their Joint Submission.
The following recommendations were addressed to Colombia related to the protection and promotion of the human rights of children, youth, and women:
Protect children and adolescents from forced recruitment into illegal local armed groups and guarantee the rehabilitation and reintegration of those affected by armed conflict by offering them all possible support;
Improve accessibility to education by prioritizing the vulnerable children and adolescents particularly those who live in the rural areas and those who belong to minority groups;
Prohibit domestic violence as well as corporal punishment against children at home;
Combat sexual violence and discrimination especially against women and children and ensure justice to victims through effective remedies;
Ensure gender equality and guarantee Women's participation in the labor market;
The Government of Colombia accepted 183 recommendations out of the 211 submitted by the different States.