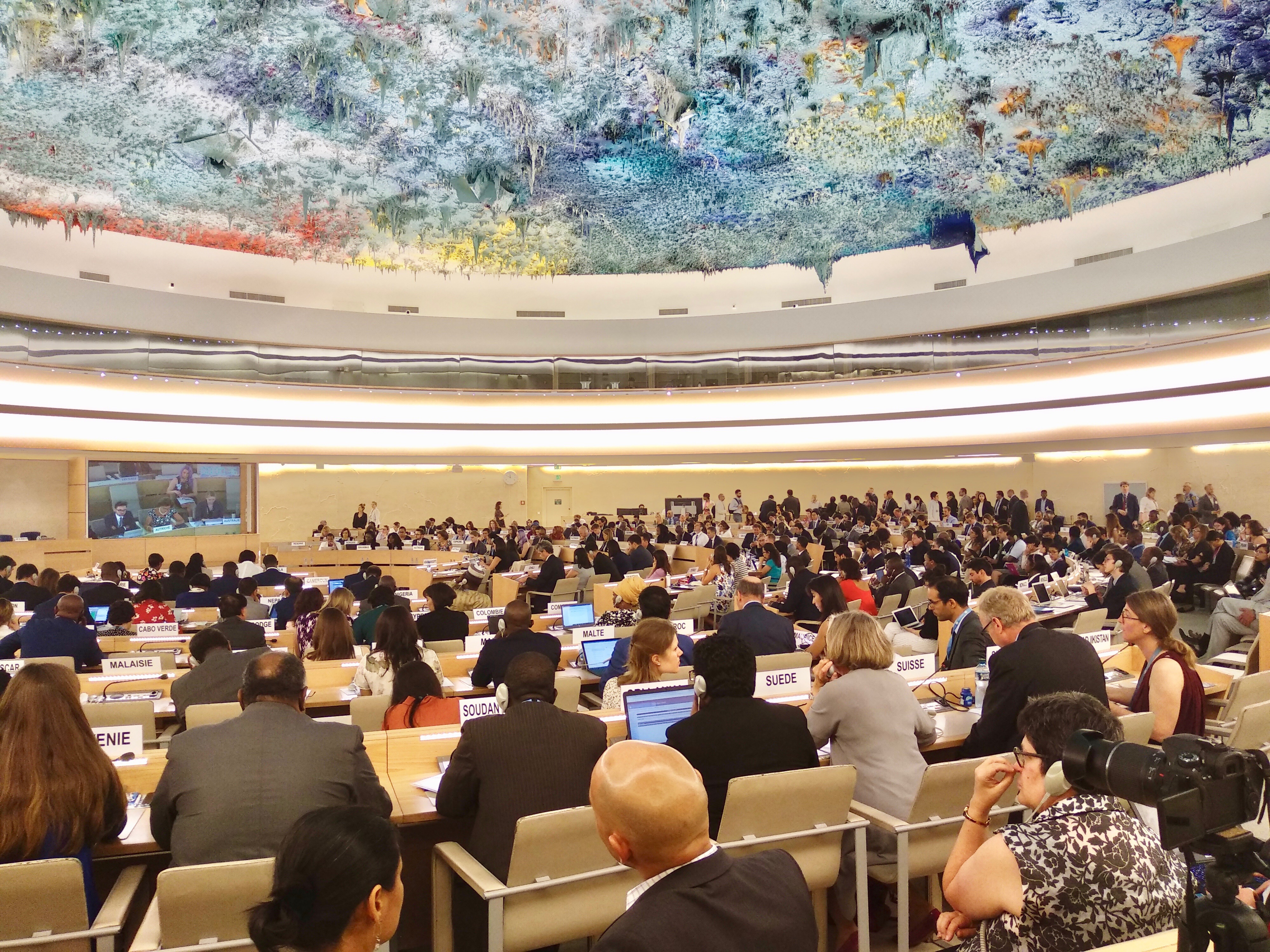 Opening of the 41st Session of the Human Rights Council
The 41st session of the Human Rights Council of the United Nations started in Geneva on the 24th of June (until the 12th of July). With the participation of numerous experts there will be more than 100 reports examined on various topics, such as the right to education, health, migrants, freedom of expression, racism, genocide prevention, extreme poverty, trafficking in human beings among others. Public debates and parallel events will take place as well on different issues.
The UN High Commissioner for Human Rights Michelle Bachelet opened the session with a speech providing an overview on the respect and violations of human rights in the world, touching upon closely connected and extremely timely subjects. In the vastness of the themes covered, special attention was paid to suspected Daesh fighters and their families, regarding the need to guarantee fair trials and not arbitrary detentions. Reference was made to the dramatic situation in Syria, to the arbitrary executions in Saudi Arabia and to minors sentenced to death in Iran. She also mentioned the profound human rights violations in Sudan, Myanmar, Cameroon, Libya and the Philippines.
The High Commissioner congratulated the efforts of the Tunisian Government in consolidating democracy and the rule of law with respect for human rights. Furthermore, she expressed concern about acts of violence and its incitement based on religious reasons, pointing out the current situation in Sri Lanka. She encouraged Nicaragua, Guatemala and El Salvador to not adopt regulations that prevent the prosecution and punishment of human rights violations while she highlighted the progress made in Mexico and Panama. She also presented the current challenges of digital technology and universal social protection, climate change and sustainable development.
Michelle Bachelet welcomed the migratory policies implemented in Portugal while on the other hand expressing her disappointment at the unfortunate trend towards the criminalization of basic human compassion for migrants, reporting that, just last month, 100 cases of people were arrested or prosecuted in Europe for acts like feeding hungry migrants or helping them find shelter.
To consult the complete speech click here.