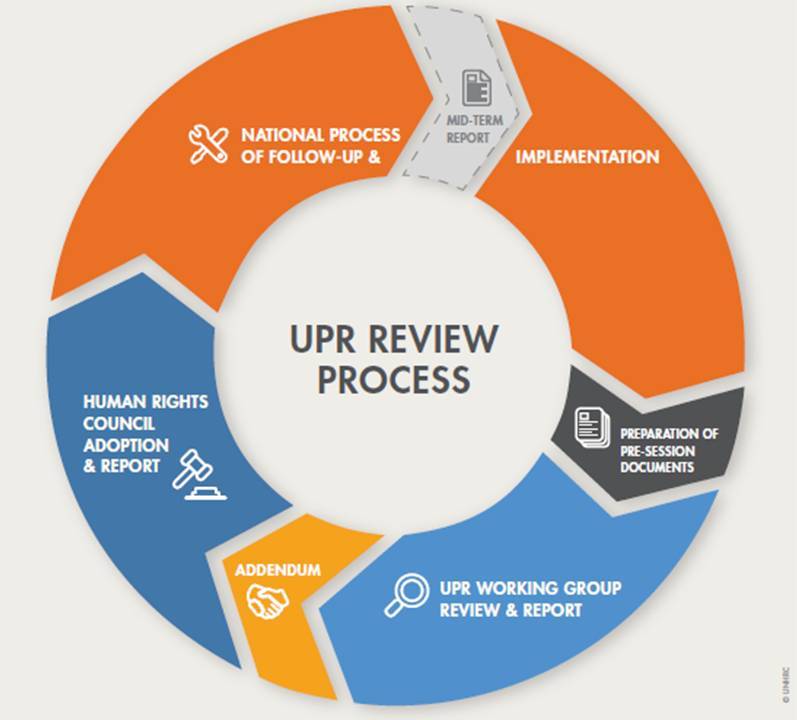 IIMA participated in CCIG Webinar on Monitoring UPR recommendations
On October 29, 2020, IIMA Human Rights Office participated in the Online Training organized by the International Catholic Center of Geneva (CCIG) and UPR Info on "Human Rights Indicators for Monitoring UPR Progress". The training aimed to highlight the crucial role of Civil Society Organizations (CSO) in the monitoring of the government's action on the UPR Recommendations, through the use of Human Rights Indicators. The latter are specifically designed to measure whether Human Rights are effectively implemented within a given State, especially for the most vulnerable groups.
In order to ensure States' compliance with its international human rights obligations, Civil Society must be adequately prepared and equipped to assess the measures undertaken by their own governments in the field of human rights. Active and effective civil society's participation remains the ultimate tool to ensure that international human rights recommendations are translated in a concrete positive change for the local populations concerned.
Since 2012, IIMA participates in the UPR Platform promoted by the CCIG to enhance the joint work of NGOs through providing them with practical tools and logistical support to improve their contribution within the frame of the Universal Periodic Review.