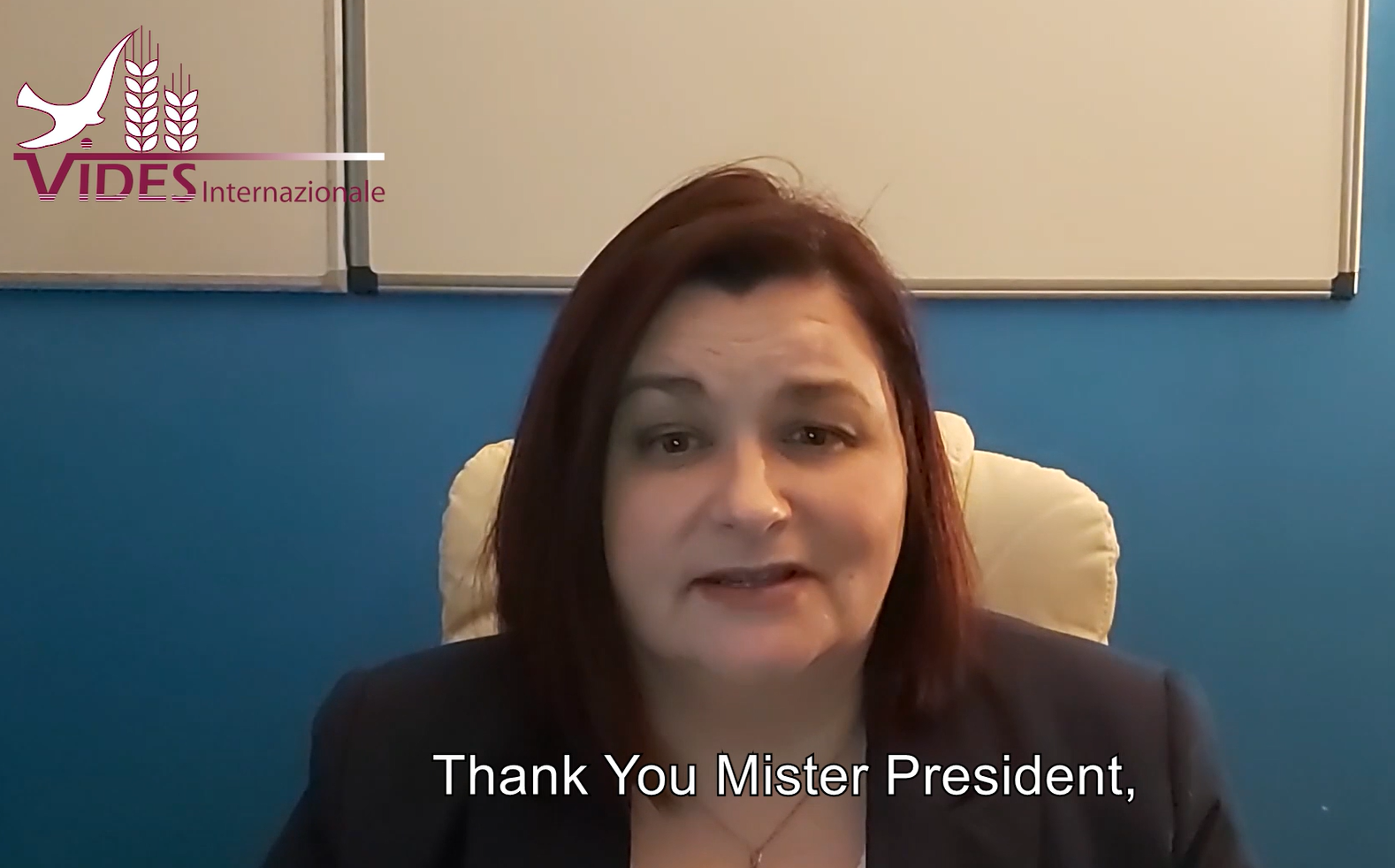 IIMA and VIDES Participation in the 49th Session of the Human Rights Council
The United Nations Human Rights Council held its forty-ninth session from 28 February to 1 April 2022 at the Palais des Nations in Geneva.
The agenda of the session included several high-level meetings addressing crucial human rights issues, such as the Annual full-day meeting on the rights of the child focusing on the rights of the child and family reunification, and the Panel discussion on the importance of robust public policies and services for the protection of economic, social and cultural rights in contributing to the COVID-19 pandemic recovery.
During the forty-ninth session of the Human Rights Council, IIMA and VIDES International delivered oral statements on youth and human rights, violence against children, and the rights of indigenous people in Venezuela. Furthermore, two oral statements were delivered on the UPR Review Outcomes for Ireland and Tanzania.
Through an oral statement drafted in collaboration with VIDES Ireland, serious concerns were raised about the high number of suicides, self-harm, substance abuse and high prevalence rates of mental health illnesses among adolescents in Ireland. The Covid 19 pandemic has only exacerbated the situation; with children from disadvantaged backgrounds, suffering greater 'learning loss' and experiencing more mental health challenges. Ireland was urged to strengthen its efforts to tackle educational inequalities at all levels and support digital inclusion by targeting disadvantaged students and their communities.
Pertaining to the UPR outcomes for Tanzania, IIMA and VIDES expressed their concern for the persistent disparity in access to quality education between the urban and rural districts and the high rate of children who drop out as they progress along the educational system, especially girls. Children, especially girls, who are out of school are more at risk of being exposed to early marriages and pregnancies, drug abuse, crimes, child labor, unemployment and gender-related violence. They are trapped in a cycle of poverty.
IIMA and VIDES recommended Tanzania to proceed with immediate and effective implementation of relevant UPR recommendations on the above-mentioned issues.
The texts and videos of the oral statements are available on IIMA website.