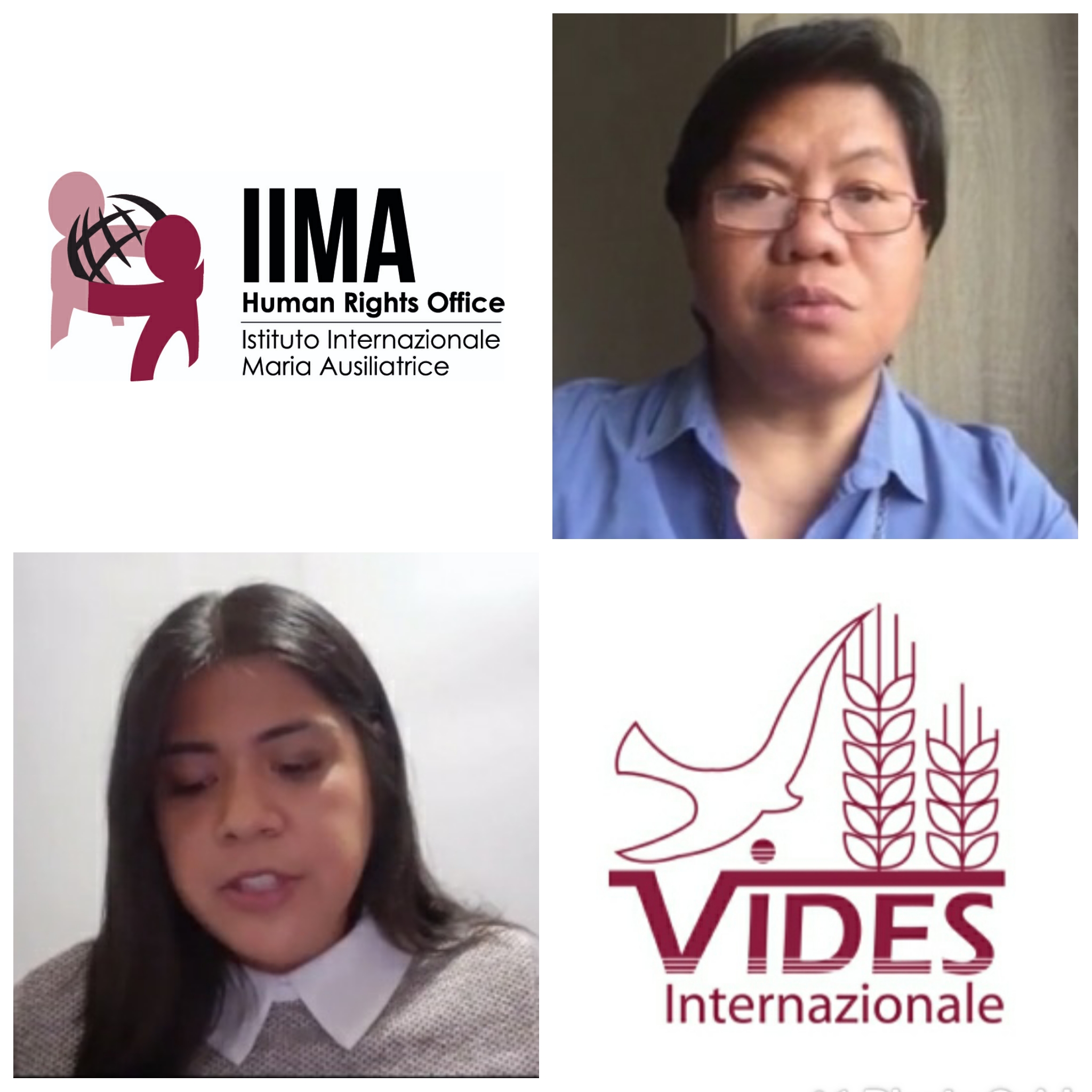 IIMA and VIDES Participation in the 45th Session of the Human Rights Council
The United Nations Human Rights Council held its forty-fifth session from 14 September to 6 October 2020 at the Palais des Nations in Geneva.
Michelle Bachelet, United Nations High Commissioner for Human Rights, opened the session by providing updates of the human rights situations worldwide and by leading an interactive dialogue on the human rights implications on the COVID-19 Pandemic. Statements by the International Labour Organization, World Health Organization, among other speakers, all highlighted the crucial impact of the pandemic on vulnerable populations including: children, women, indigenous peoples, people with disabilities, older people, and people in detention centers.  Speakers also stated the importance of universal access to healthcare during the Covid-19 pandemic, regardless of a person's ability to pay.
During the forty-fifth session of the Human Rights Council, IIMA and VIDES International delivered two oral statements on  the UPR Review Outcomes for Kenya and Lesotho. Kenya was called to continue its efforts to ensure the accessibility of education for all, paying special attention to the needs of children living in rural areas and vulnerable girls, as well as enhancing the quality of education for primary and secondary school. Kenya was also urged to strengthen national policies and programs to protect victims of trafficking, sexual exploitation, and violence.
Pertaining to the UPR outcomes for Lesotho, IIMA and VIDES expressed their concern on the dropout and low enrollment rates reported in Lesotho, as well as the hidden school fees affecting disadvantaged children. They recommended Lesotho to allocate resources to subsidize school-related expenses for disadvantaged students in primary school and facilitate access to secondary school through the progressive elimination of fees. Similarly, they urged Lesotho to implement the National Action Plan For the Elimination of Child Labour and the Children's Protection and Welfare Act of 2011 to eliminate worst forms of child labor.
The videos of the oral statements on the UPR outcomes of Kenya and Lesotho are available on IIMA website.