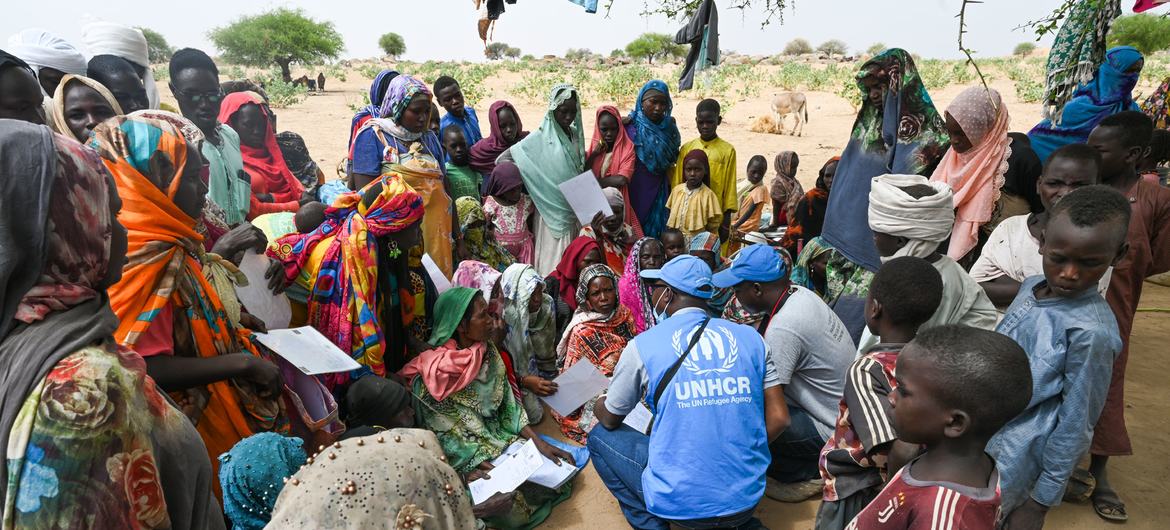 Human Rights Council Holds 36th Special Session on Sudan
On 15 April, an armed conflict broke out between the Sudanese Armed Forces (led by General Abdel Fattah al-Burhan) and the paramilitary force Rapid Support Forces (led by General Mohamed Hamdan Dagalo). The two groups were allies in the uprising against Sudanese dictator Omar al-Bashir in 2019 and successfully overthrew his regime. The conflict broke out during civil reconstruction discussions where both sides were to cede power and allow civilian oversight. They were also to integrate the Rapid Support Forces into the regular military. There were disagreements and on 15 April the factions went to war.
In the weeks following, hundreds have been killed, 200,000 have left Sudan and over 700,000 persons have been displaced within Sudan. There is a catastrophic humanitarian crisis on our hands due to a shortage of food water and medical supplies. The conflict is occurring during the planting season causing a breakdown in food production and increasing starvation rates and inflation. The mass emigration to Sudan's neighbouring countries has caused further destabilisation in those countries, most of whom are not equipped to provide for the refugees.
On 5 May, an official request for a Special Session was submitted to the Secretary-General. States outlined their major priorities for the ongoing conflict:
Stop the Civil War;
Provide Humanitarian Aid with a special focus on providing safe passage out of Sudan;
Called on those responsible for the unrest in Sudan to cease attacks on humanitarian workers, hospitals and journalists.
After the conflict broke out, there has been an increase of bombings throughout the country, most notably with hospitals being attacked thus plummeting the already fragile medical system into further despair. A recent attack caused an entire area to lose electric and water access. Sexual assault has also risen and caused even more violence against females and use of child soldiers in the region already plagued with violence against women and children.
The United States of America and Saudi Arabia have facilitated negotiations in Jeddah to allow humanitarian work to be carried out safely and discuss a ceasefire. The two militant groups have agreed not to attack aid workers, not to loot medical supplies, allow civilians to leave the country and overall stop hindering humanitarian efforts. UN Member States have since sent shipments of food and medical supplies to Sudan. The ceasefire negotiations are ongoing. The Human Rights Council on 19 June will provide us with an update on the status of ceasefire negotiations, how civilians and aid workers are being treated, and the aid offered by Member States.