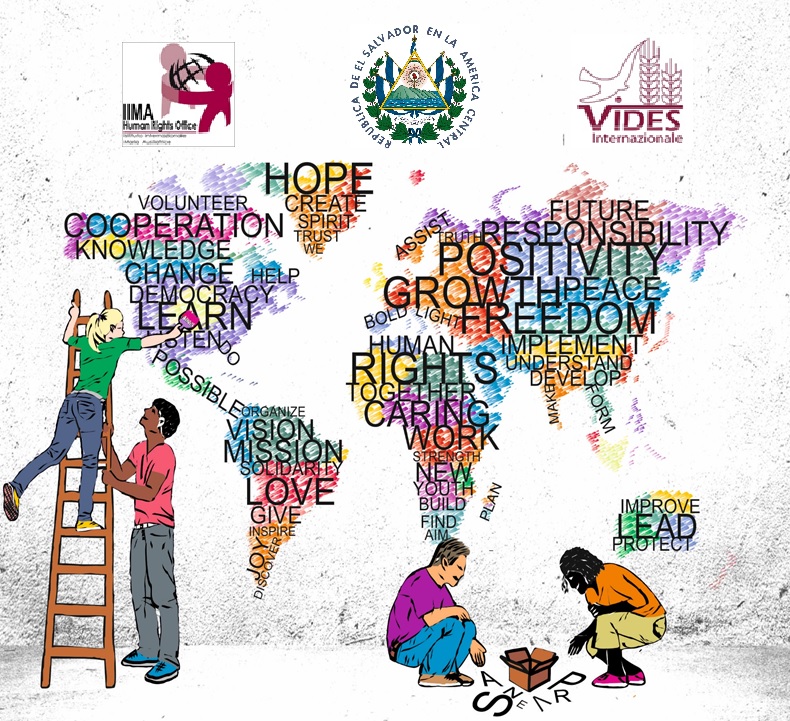 Human Right Council 34th session Side Event: Youth for Human Rights and the Common Good – March 16th 2017 at 13:00 – Room XXIII
When the Human Rights Council (HRC) meets, the 47 Member States and non-governmental organizations (NGOs) with ECOSOC consultative status have opportunities to stress particular human rights issues, announc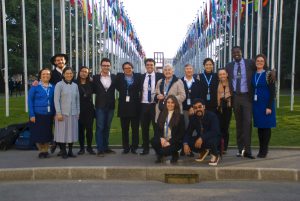 e their opinions on actions that have been taken or not taken, and can attend meetings and organize "parallel events", also known as "side events", on issues related to the work of the HRC.
IIMA, VIDES International and the Permanent Mission of El Salvador co-organized a side event during the 34th session of the HRC titled "Youth for Human Rights and the Common Good." Twenty-two Member States as well as the United Nations Office of High Commissioner of Human Rights (OHCHR) co-sponsored the event. Five young panelists were invited to explain their work for human rights promotion and en
courage partnership between governments and young people: Zareh Bedros from Syrian Arab Republic, Prence Bazabana from Republic of Congo, Marian Belarmino from the Philippines, Peter Farbár from Slovakia and Guillermo Andrés Gutiérrez Mercado from Uruguay. The side event began with opening remarks by Carmen Elena Castillo, the Ambassador of El Salvador – leader of the HRC resolution on Youth and Human Rights adopted by the Council in June 2016 – and was moderated by Nuno Gabriel Lopes Carbral, First Secretary of the Permanent Mission of Portugal. In addition, Michel Forst, Special Rapporteur on the situation of human rights defenders, was also part of the panel.
Through this side event, young people were recognized as privileged partners in the realization of the common good, understanding it as the achievement or continuous construction of a society in which everyone can enjoy the respect and guarantee of all the human rights on equal footing without any kind of discrimination. It also increased awareness of the role of young people as human rights educators, promoters, and furthe
rmore, as defenders. The organizers encouraged the relationship between Governments and civil society to step forward through constructive dialogue.
Young people are a crucial factor of society because they create and initiate positive change in society. In this regard, it is very important to increase awareness of human rights education to young people so they can fulfill their enjoyment of human rights and fundamental freedoms. Young people are the core of the wave that will strive for justice, peace and sustainable development through full realization of human rights – and the common good – for all.