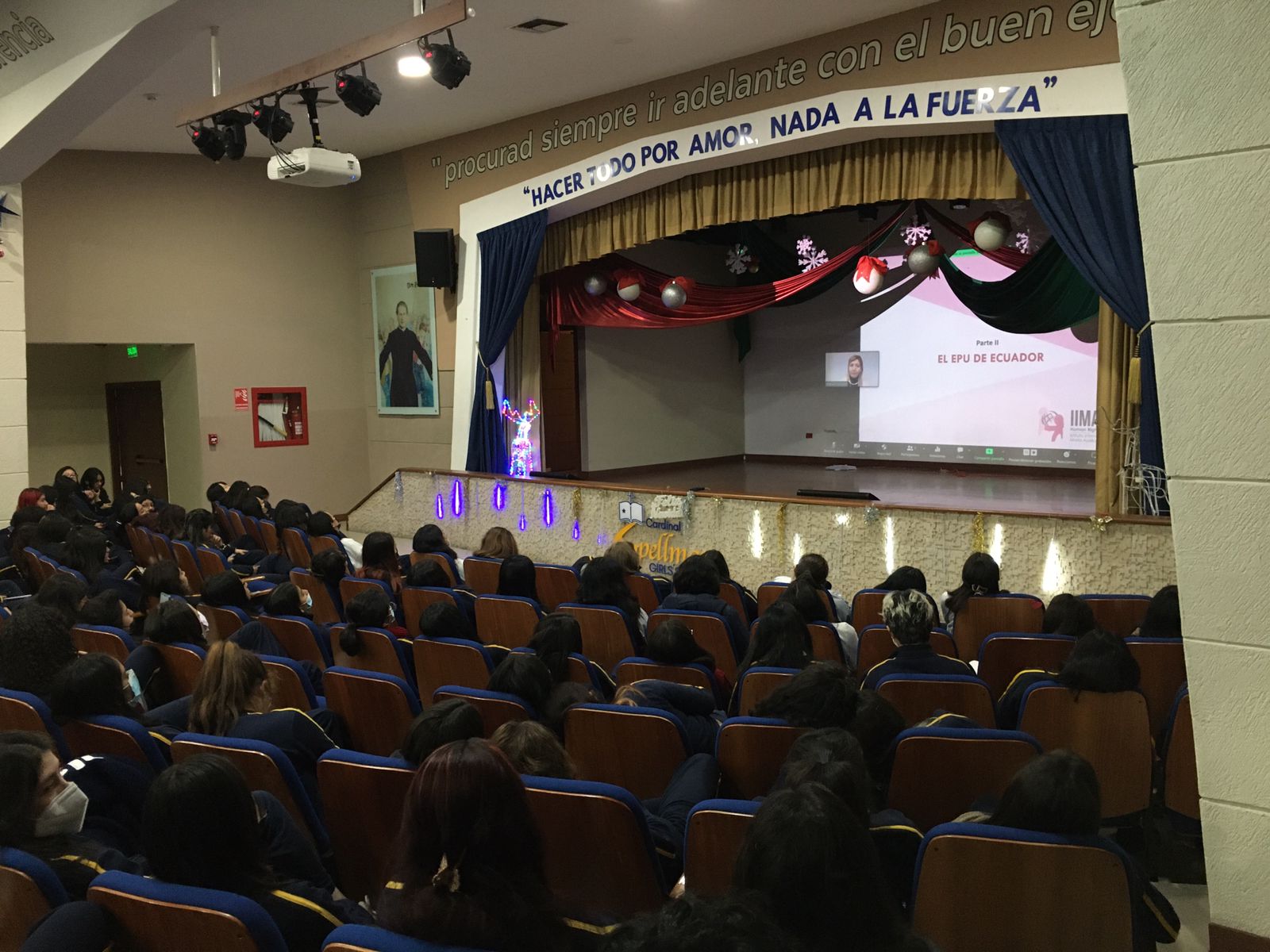 Online Meeting with Adolescents in Ecuador
On December 7, the IIMA Human Rights Office conducted an online meeting with around 150 students (14 – 16 years old) of the Salesian Sisters' School "UNIDAD EDUCATIVA PARTICULAR BILINGÜE CARDENAL SPELLMAN" in Ecuador.
It provided the IIMA human Rights Office the opportunity to introduce the work it carries out in Geneva for the promotion of the rights of children and youth. Through this online exchange, the speaker, Maria D'Onofrio, Advocacy Officer of the IIMA Human Rights Office, informed the young participants about the recent Universal Periodic Review of Ecuador last 07 November 2022 and presented to them several possibilities for youth participation in the UPR of their country.
The School Director greatly appreciated the online session that the students found very enlightening and interesting. It is just the first step in raising awareness among students on how they could better protect and promote the human rights of all as they reflect on and deepen human rights issues and cross-cutting projects, inside and outside the classrooms. Motivated students can realize systematic and concrete actions to improve the human rights in their particular territories and be the voice of other young people.