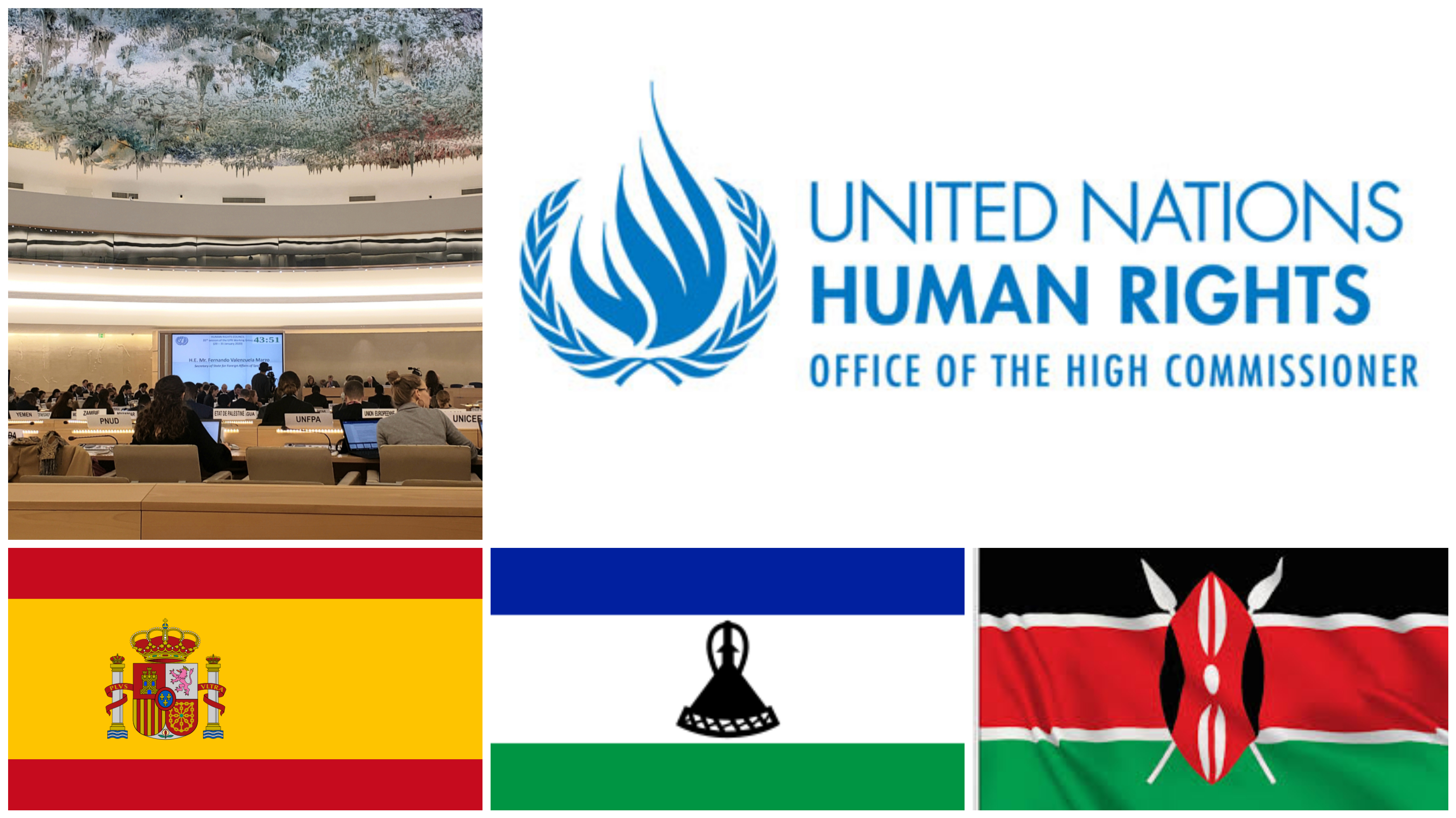 IIMA's Participation in the 35th Periodic Review
The 35th Session of the Universal Periodic Review (UPR) was held from the 20th to the 31st of January at the Palais des Nations in Geneva. The Universal Periodic Review is a mechanism of the Human Rights Council. Its primary function is to review all UN Member States, every 4 ½ years, to improve the human rights conditions of each State. During the UPR, States comment on the actions they've taken to implement previous UPR recommendations and highlight the current challenges they are facing. The UPR Working Group then derives a new set of recommendations to be given to the State under review.   IIMA and VIDES actively participate in the process through  joint submissions  based on  information provided by its local members. Each submission  also conveys a list of recommendations to be taken into consideration.
During the 35th session of the UPR, out of 14 States under review, IIMA and VIDES participated in the reviews of Spain, Lesotho, and Kenya, by submitting written reports  (please find these reports at http://www.iimageneva.org/reports).  Among others, the following recommendations were made by State Members of the UPR Working Group in  accordance with the joint UPR submission by IIMA and VIDES:
Spain was urged by several States to improve the accessibility of education for children with disabilities, to reduce the number of women victims of gender violence, and to implement equal professional opportunities between men and women.
Lesotho was recommended  to protect the rights of women  by enacting the Domestic Violence Bill and supporting its immediate implementation and to amend legislative provisions which discriminate against women and girls.
Finally, Kenya was strongly advised to continue combating child labor and exploitation by ensuring that primary education is compulsory. States also encouraged Kenya to increase budget allocation in education to ensure universal accessibility to this right.