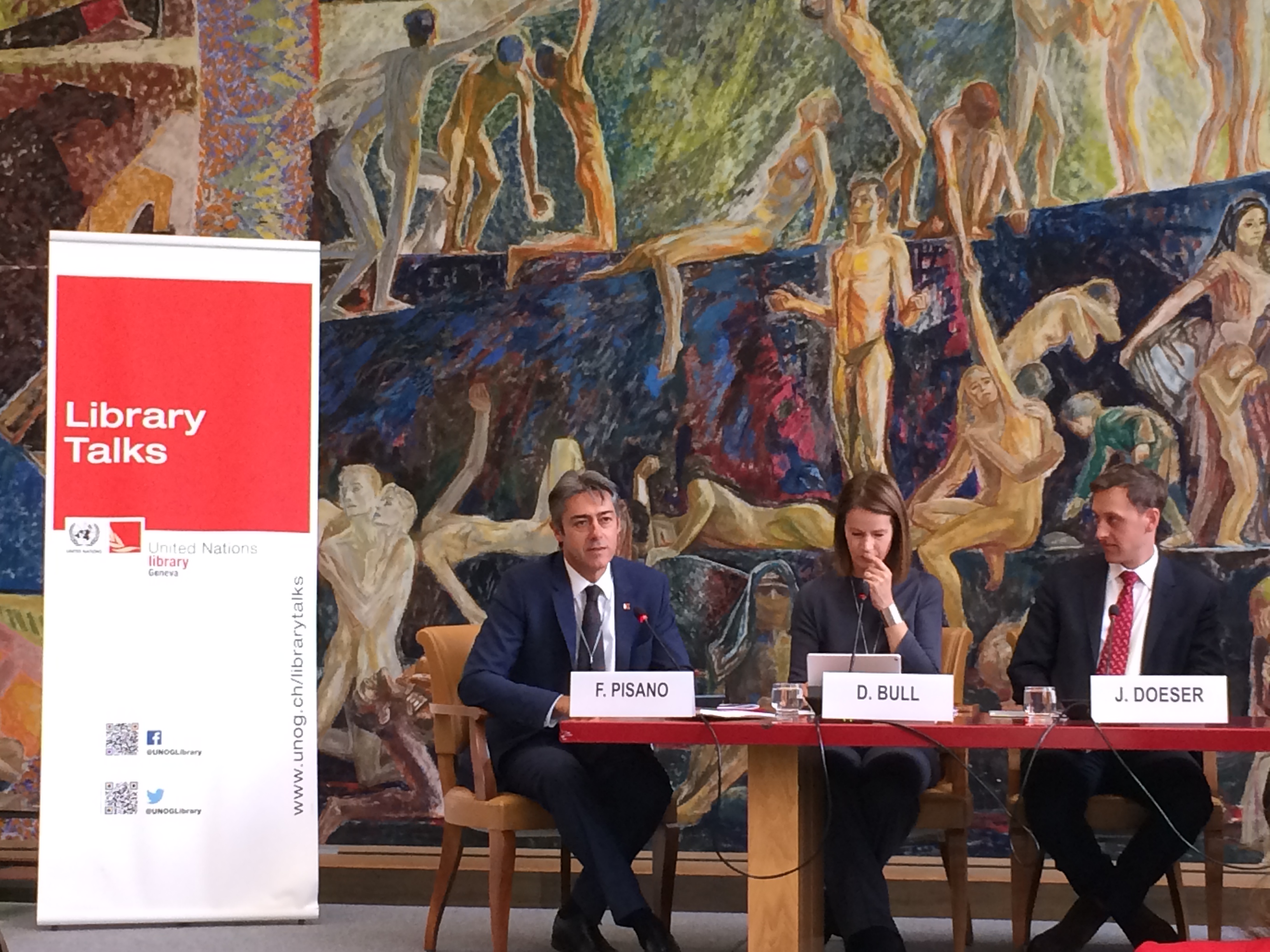 Arts and Culture in Multilateral Affairs
On October 23, 2017, as part of the "UN Library Talks Geneva" series, there was a discussion focused on cultural diplomacy. The main ideas came from a report titled "The art of soft power: A study of cultural diplomacy at the UN Office in Geneva" co-authored by James Doeser- a research associate at King's College London. The UN at Geneva was chosen as the site to gather information for the report since it was seen as a microcosm of global politics.
Moreover, H.E. Mr. Lomonaco, Ambassador of Mexico, gave great insights on the topic, noting that diplomacy was not a science but an art. The objective of this "dance" is an increase in prestige and influence. The effort to promote a country's history and culture is done in conjunction with the desire to increase links between States whether it be through trade, tourism, etc.  Also in attendance was Israel's Public Diplomacy Officer to the UN- Mr. Chicheportiche. He observed that culture is a representation of society, since it embodies the society's values and politics. Thus, the diplomats promote the specific culture and identity of their own countries. In his opinion, being able to see, hear and remember cultural encounters were extremely powerful towards affecting how one thinks or feels about another. This change is possible through the hosting of side events, conferences, or any general activity that one may find interesting. In essence these activities allow for the opportunity of potential cultural propaganda. This is all done in line with an over-arching vision- the end goal being promotion of international standing, which ideally leads to increased exchanges between countries. Potentially this could indicate an increased affinity between nations as well as the greater impact of arts and culture in multilateral affairs.