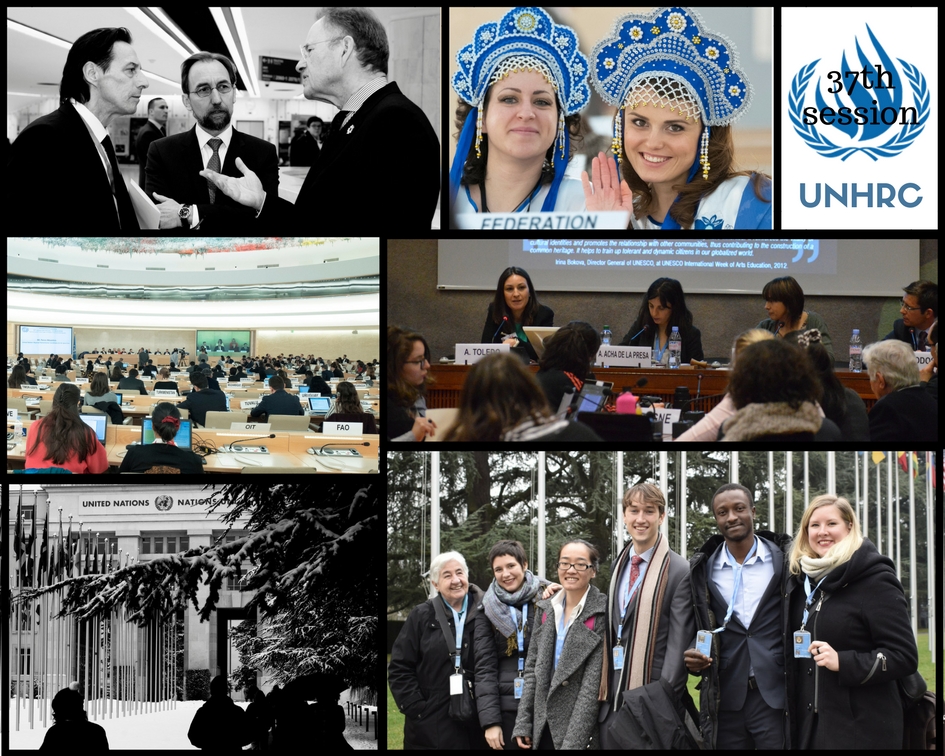 37th session of the Human Rights Council: Conclusion and Resolutions
On Friday, 23 March, in Room XX at Palais des Nations, the 37th session of the Human Rights Council (HRC) concluded. It adopted 42 resolutions and extended six country mandates included those of Syria and South Sudan, the right to privacy, human rights and the environment, cultural rights, the rights of people with albinism. Likewise, a consensus decision was reached to hold a high-level panel on the legacy of Nelson Mandela. The HRC also approved the Universal Periodic Review (UPR) outcomes of 14 States.
The Council opened with a three-day high-level segment in which dignitaries from 84 countries and 7 international and regional organizations spoke. In the course of HRC session, three high-level panel discussions took place: one on human rights of child in Syrian Arab Republic, another on the 70th anniversary of the Universal Declaration of Human Rights and the 25th anniversary of the Vienna Declaration and Program of Action, and the last on human rights mainstreaming on "The promotion and protection of human rights in the light of the Universal Periodic Review (UPR) mechanism: challenges and opportunities". Along with the panel discussions, there was the annual debate on the rights of persons with disabilities and their access to justice.  The rights of the child, particularly their right to protection in humanitarian situations, was the focus of the annual full-day meeting.
Istituto Internazionale Maria Ausiliatrice (IIMA) Human Rights Office and VIDES International also took part in the HRC session by delivering ten oral statements related to the rights of persons with disabilities, to the high-level mainstreaming, and to the UPR outcomes for some of the countries under review. Both IIMA and VIDES International co-sponsored and participated as well in the side event on "Arts and Cultural Education", which promoted artistic creativity as a tool to engage in cultural dialogue with the youth, teachers, and families. This is evident in the sharing of Ms. Arantxa Toledo, a Primary School Director for IIMA Spain, who through her art education classes, was able to raise the awareness of her students on human rights issues and engage them in action as they listened to the stories of migrants like that of Deborah, a migrant from Nigeria.
Mr. Vojislav Šuc, President of the HRC, at the closing of its four-week session, condemned the government and non-State actors on their acts of intimidation and reprisal against individuals or groups who seek to cooperate with the United Nations. He highlighted the important work of civil society organizations and assured his firm support of human rights defenders for their contribution to the Human Rights Council.
The human rights challenges are great. Together and in solidarity, we are called with unwavering resolve to fight for the rights and dignity of every individual so that they can have access to education, justice, and health – the right to life, especially for women and children.