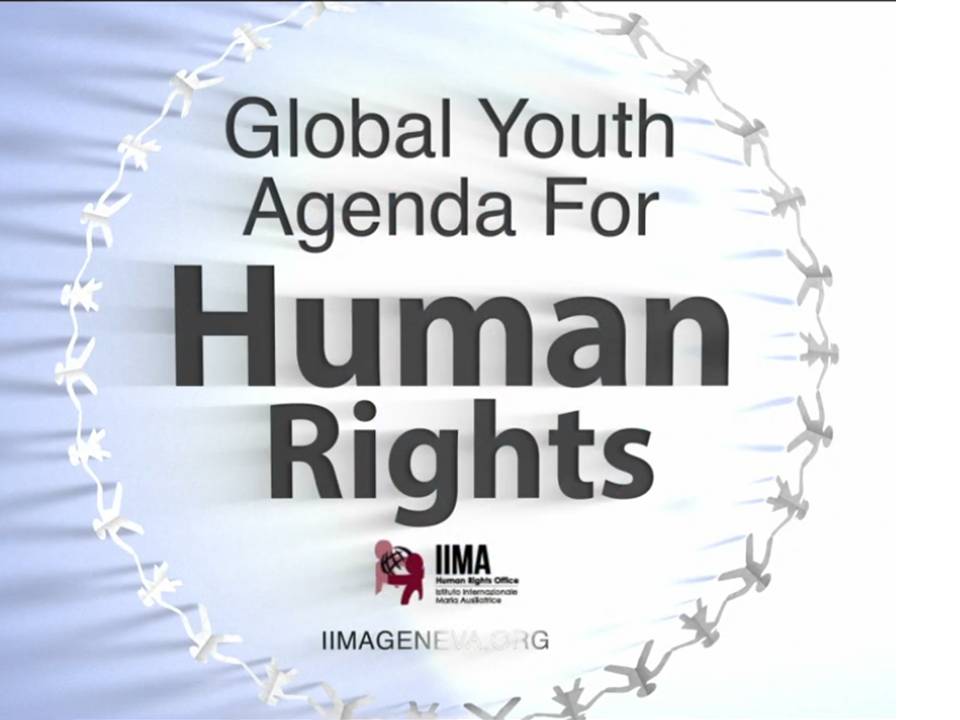 Youth and the Global Compact on Education
In view of the world event Global Compact on Education, wanted by Pope Francis, which took place online on October 15, 2020, IIMA contributed to a video on the plural reality of Catholic education in the world, through a short video on moving forward the Global Youth Agenda.
This contribution is based on the longstanding commitment of IIMA Human Rights Office in promoting Youth Empowerment and Human Rights through multiple advocacy activities within several UN human rights bodies and in especially the Human Rights Council.
To learn more about IIMA work on Youth rights, please consult our publications on the topic.