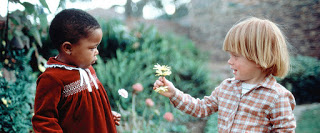 UN Celebration of International Day of Tolerance
Since 1996, November 16th has been designated as the International Day for Tolerance. The yearly recognition of this day continues to hold relevance, especially as we find ourselves in a world where violent extremism is on the rise, where there is no foreseeable end to armed conflicts, where differences in race, religion, gender, social-status, etc. are often enough to trigger violent—and sometimes deadly—outbursts.
Every two years on this day UNESCO awards the Madanjeet Singh Prize for the Promotion of Tolerance and Non-Violence. This year, the award goes to the Federal Research and Methodological Center for Tolerance Psychology and Education of Russia, which creates educational programmes to promote dialogue between youth with different religions and worldviews.
Read more: http://www.un.org/en/events/toleranceday/