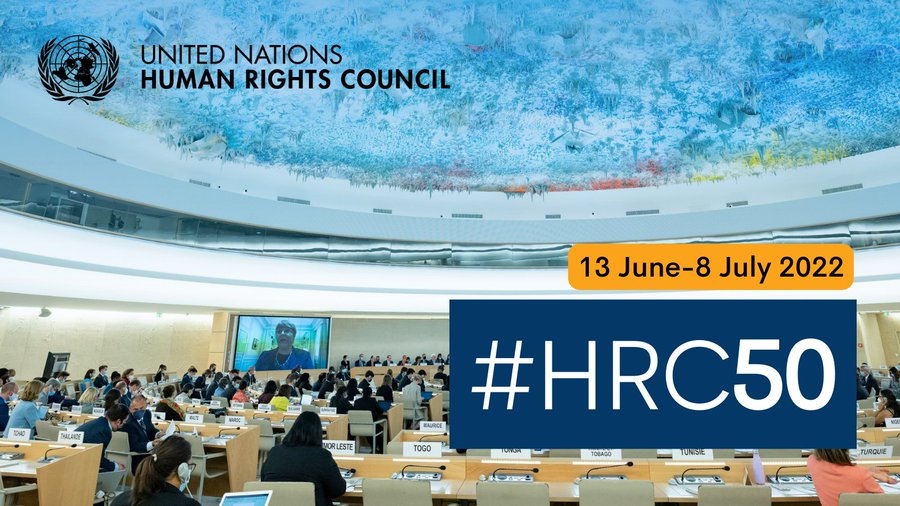 The 50th Session of the HRC: IIMA and VIDES contributions
The United Nations Human Rights Council held its fiftieth session from 13 June 2022 to 08 July 2022 at the Palais des Nations in Geneva.
The agenda of the session included several high-level meetings addressing crucial human rights issues, such as the Panel on Good Governance in Protecting Human Rights during and after Covid-19 Pandemic and the Panel on Adverse Effects of Climate Change on Human Rights of People in Vulnerable Situations.
During the session of the Human Rights Council, IIMA and VIDES International delivered oral statements during the Interactive Dialogues with the Special Rapporteur on violence against women and with the Special Rapporteur on the right to education. Furthermore, five oral statements were delivered on the UPR Review Outcomes for Myanmar, South Sudan, Timor-Leste, Togo, and Venezuela.
Several human rights issues were raised through these statements, including the empowerment of vulnerable people with the needed digital competencies to actively and freely participate in society; the protection of indigenous peoples' rights from abuses of extractive industries; the eradication of violence against women and girls; the promotion of the rights of ethnic and religious minorities; the access to quality education for girls and children from the rural and remote areas.
A special thanks to the members and local partners who contributed to the preparation and presentation of these interventions.
The texts and videos of the oral statements are available on IIMA website.