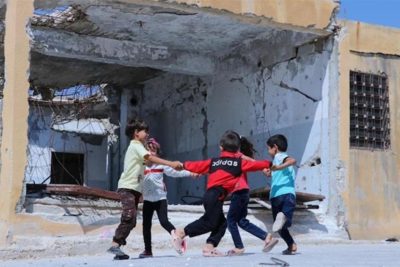 Protecting Education from Attack
On September 9, 2020, we will commemorate, for the first time, the International Day to Protect Education from Attack. The General Assembly resolution establishing the International Day affirms that governments have the primary responsibility to provide protection and ensure inclusive and equitable quality education at all levels to all learners, especially those in vulnerable situations.
Between 2015 and 2019, 93 countries experienced at least one reported attack on education and more than 22,000 students, teachers, and academics were injured, killed, or harmed in attacks on education during armed conflict or insecurity.
Among other UN initiatives, the Special Representative of the Secretary-General for Children and Armed Conflict serves as the leading UN advocate for the protection and well-being of children affected by armed conflict. Attacks against schools are one of 'six grave violations' that warrant listing governments or armed groups in the annual report of the Secretary-General on children and armed conflict presented to the Security Council.
The UN is, therefore, sending a clear message regarding the importance of safeguarding schools as places of protection and safety for students and educators and the need to keep education at the top of the public agenda. This remains a priority while governments continue to grapple with the COVID-19 pandemic that has led to school closures for more than 90% of the world's student population.
"As the world fights to contain the COVID-19 pandemic, children and youth in conflict zones remain among the most vulnerable to its devastating impact. We must ensure our children have a safe and secure environment in which to learn the knowledge and skills they need for the future."
(UN Secretary-General António Guterres)