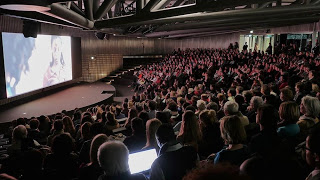 Cine ONU – DIFRET
On Wednesday February 18th, the Graduate Institute of Geneva hosted the screening of the movie "Difret". Produced by Angelina Jolie, this award-winning film tells the story of a female Ethiopian lawyer who defends a 14 year old girl charged with killing a man who, claiming to follow traditions; abducted, raped, and intended to force her into forced marriage.
The film was screened after brief welcome remarks by Philippe Burrin, Director of the Graduate Institute, and Michael Møller, Acting Director General of the United Nations Office at Geneva.

A debate followed the screening on child, early, and forced marriage with the participation of a boderator and three panelists that opened the floor to questions from the audience in an attempt to
further reflect on such daunting issue. Veronica Birga, Chief, Women's Human Rights and Gender Section, UN Office of the High Commissioner for Human Rights, Christine Verschuur, Director, Programme on Gender and Global Change, Graduate Institute, and the Minister from the permanent Mission of Ethiopia formed the panel that provided anthropological, legal, and cultural answers to questions on policy making factors in order to eradicate customary tendencies that
violate girl and young women´s Human Rights.
It is important to underline that the Permanent Mission of Canada was a pivotal supporter of the event and echoed the sentiments of both attendants and panellists by reassuring its firm willingness to engage with those countries that wish to eradicate such practices.